Mission
Komma is a small publishing house and that is a conscious choice. We are convinced that by staying small, we can pursue personal contact, involvement and quality. Making a book is a collaboration where the content and the author's wishes combined with our expertise lead to the most special books.
Quality is of paramount importance to us. We therefore work closely with designers, printers and specialists striving for a similar level. Every piece of content needs a different form to look their best. In this quest, we prefer to think outside the box and give creativity free rein. The words 'that's not possible' challenge us to look for a way realise the book nevertheless.
We believe the most beautiful books originate from personal interest and passion. Because we have a great love for art, photography, cooking and socially relevant subjects, these are the themes we have specialised in. Our goal is to translate the emotion we feel for a subject into a form and accordingly transfer our emotion to the final owner of the book.
The making of 'Rijks, Masters of the Golden Age'
Vision
Our goal is to be the leading Dutch publisher in the field of art, photography and cookery books. Not leading in the size of the publishing house or the number of books we publish annually, but leading in the uniqueness of our special editions that we realise with passion and love.

We believe in quality over quantity and we think big. It's our goal to make every book a high-profile publication.
The making of 'Vincent Van Gogh, the sketchbooks and more...' | © Gerrit Schreurs
My love for books started at a young age. Since I was a 14-year-old boy, I've been passionately working at various printing companies. I enjoyed it so much I started my own printing company, Flevodruk Harderwijk, at the age of 30. Specializing in art book printing, we received various national and international awards, with the cherry on the cake being Sappi's 1999 'Best Printer of the World' award.

After years of working as a book printer, I decided to switch to the publishing world. I had always enjoyed watching publishers work on the design of their books and got eager to do the same thing myself. In 2000 I started PS Items. Then, in 2007, I founded publishing house d'Jonge Hond, later emerging into the imprint Uitgeverij Komma.

I only publish books I have a personal passion for. Over the years, I've specialised in cookery, photography and art books. With my experience as a publisher, I can often go the extra mile and think outside the box. In addition, I've gathered a large network of designers and specialists around me allowing me to create the sort of special books that regularly receive awards.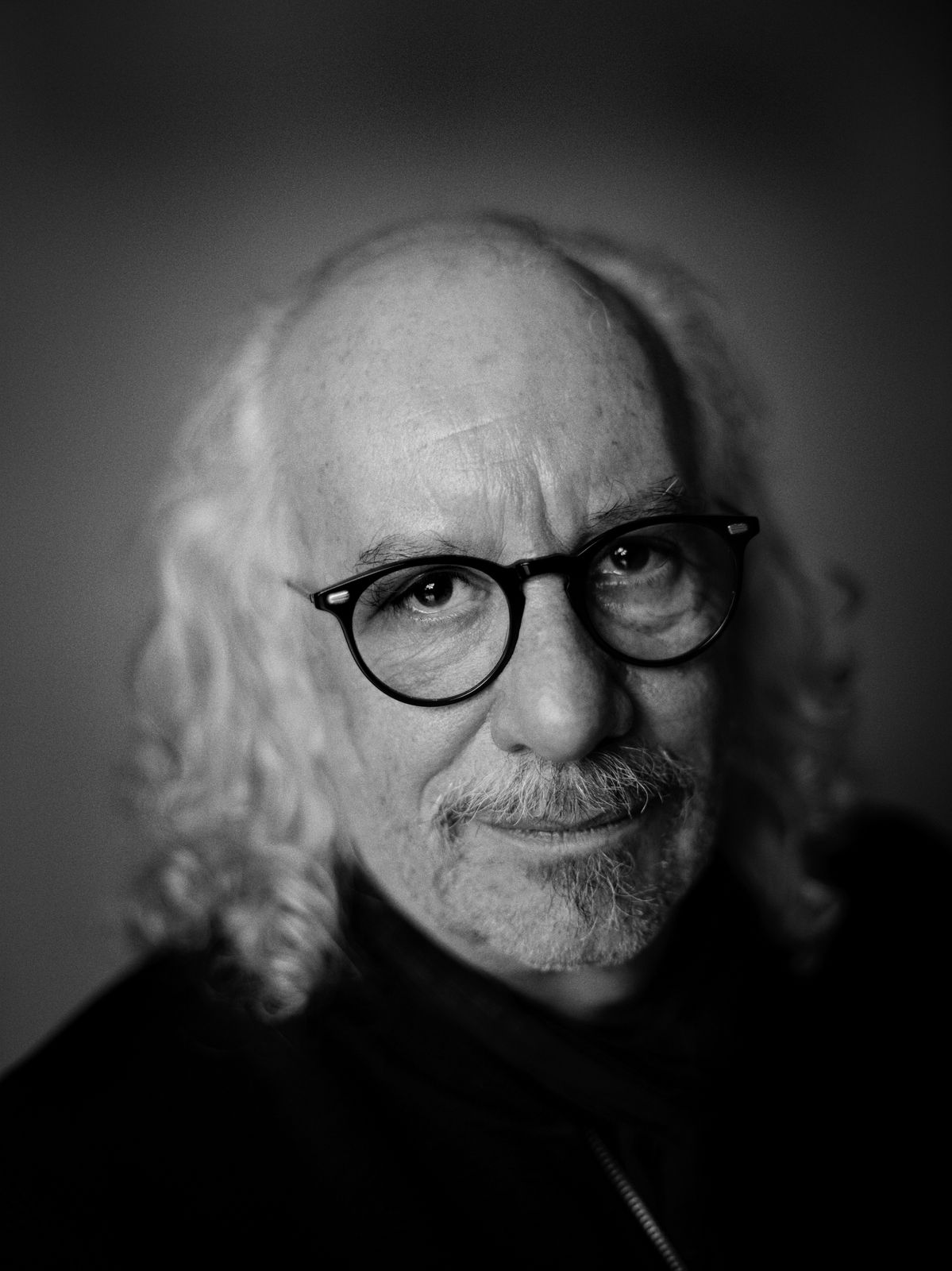 The first time I met Steven, there was an immediate click. With a shared passion for books, art, photography and cooking and a similar tendency to want to do things differently, we had a solid base to work together.

My house has been taken over by my book collection, but in all honesty, I never thought I would work in the book business. With a background in Art History (specialisation photography) and a master's degree in Art Policy and Management, I was bound to end up in the art sector. I gained experience in museums, galleries, and art fairs, and for several years I ran my own photo gallery.

After a while - and by chance - I ended up in the publishing world and that soon felt like a perfect fit. Each book is a new project with new possibilities and challenges. I greatly enjoy the process, starting with an idea and culminating in a beautiful book.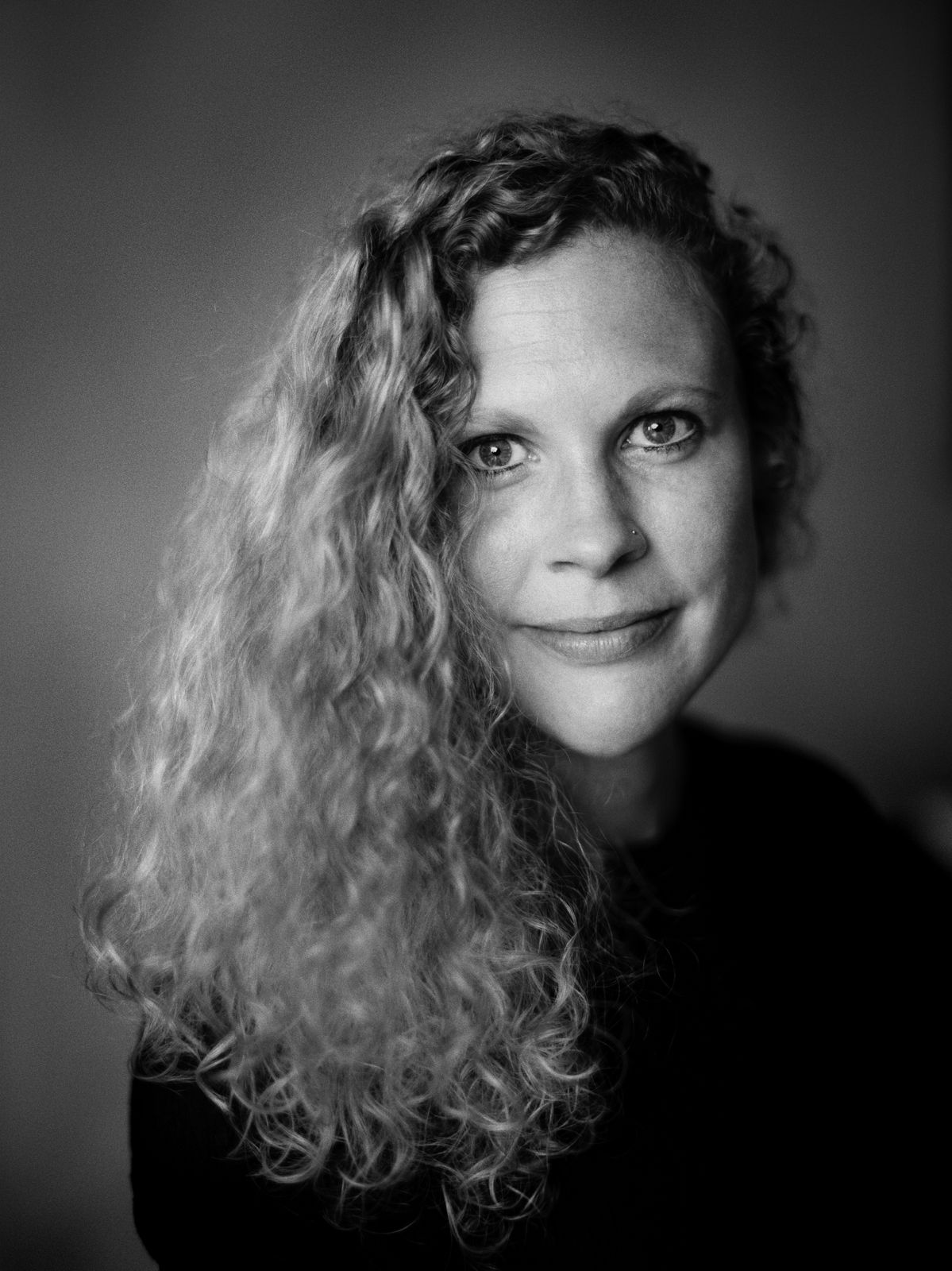 I love all books, but you rarely come across such special editions as those published at Uitgeverij Komma. When I got the chance to contribute to this wonderful fund myself, I seized it with both hands. Since May 2022, I've been the assistant publisher.

I studied art history and Dutch, which turns out to be a golden combination when working for a publisher of photography and art books, among other things. Previously, I worked as an editor-in-chief of several magazines, which gave me the experience of coordinating the publishing process.

As an assistant publisher, I consider myself as a connecting factor between the publisher, the author and of course the final product: the book. I enjoy every challenge a new publication brings, and I like to be involved in the different phases and aspects of each project, from the initial creative concept to the details of the finishing touches.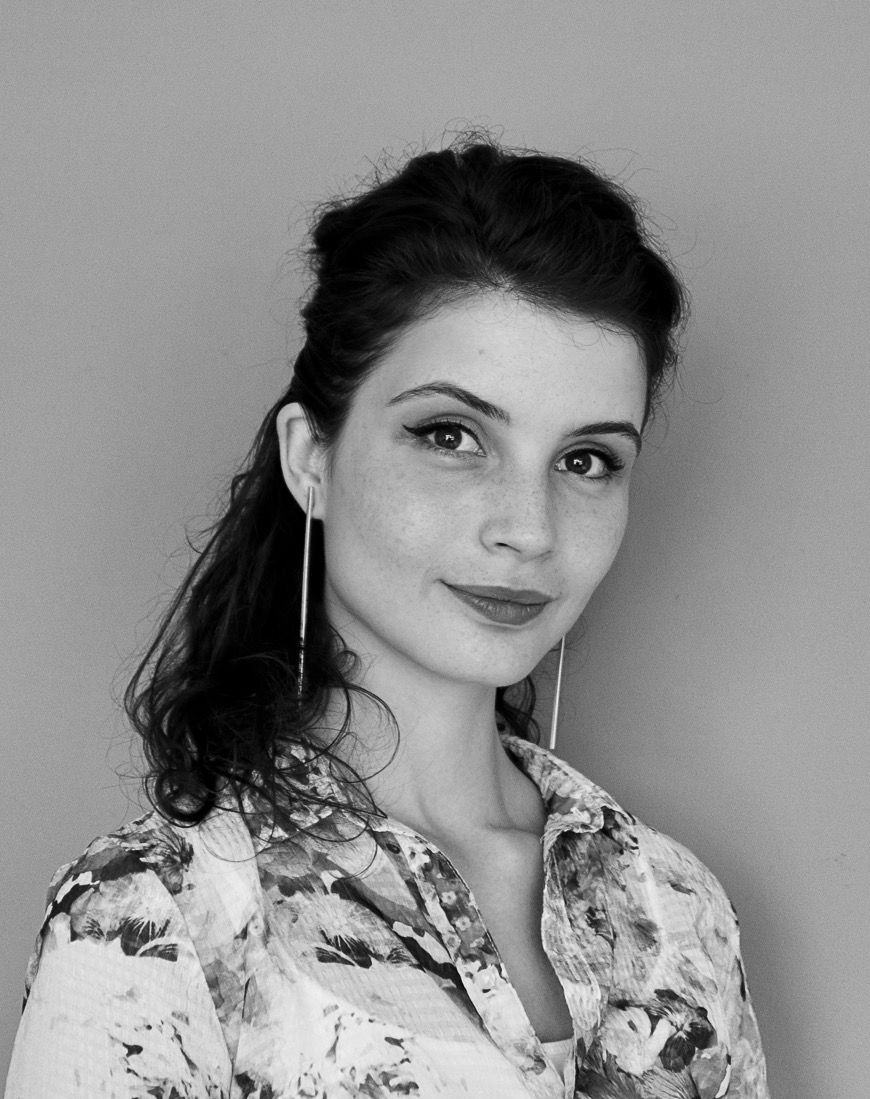 A chance encounter with Steven has resulted in a long-term cooperation.

Growing up in a family of painters and theatre makers, I was naturally linked to the world of art from an early age. I was trained as a photographer, but in 1986, after many detours, I ended up in the book business.

In the 1990s, I started importing and distributing special books, especially in the field of art and architecture. In addition, I created a market for several American publishers in Germany, Belgium, Italy and Spain, among other countries... and with success. Soon, selling beautiful books became my passion.

Because distribution is increasingly more organised centrally, I've increasingly started focusing on representing Uitgeverij Komma and contributing ideas that result in new unique projects.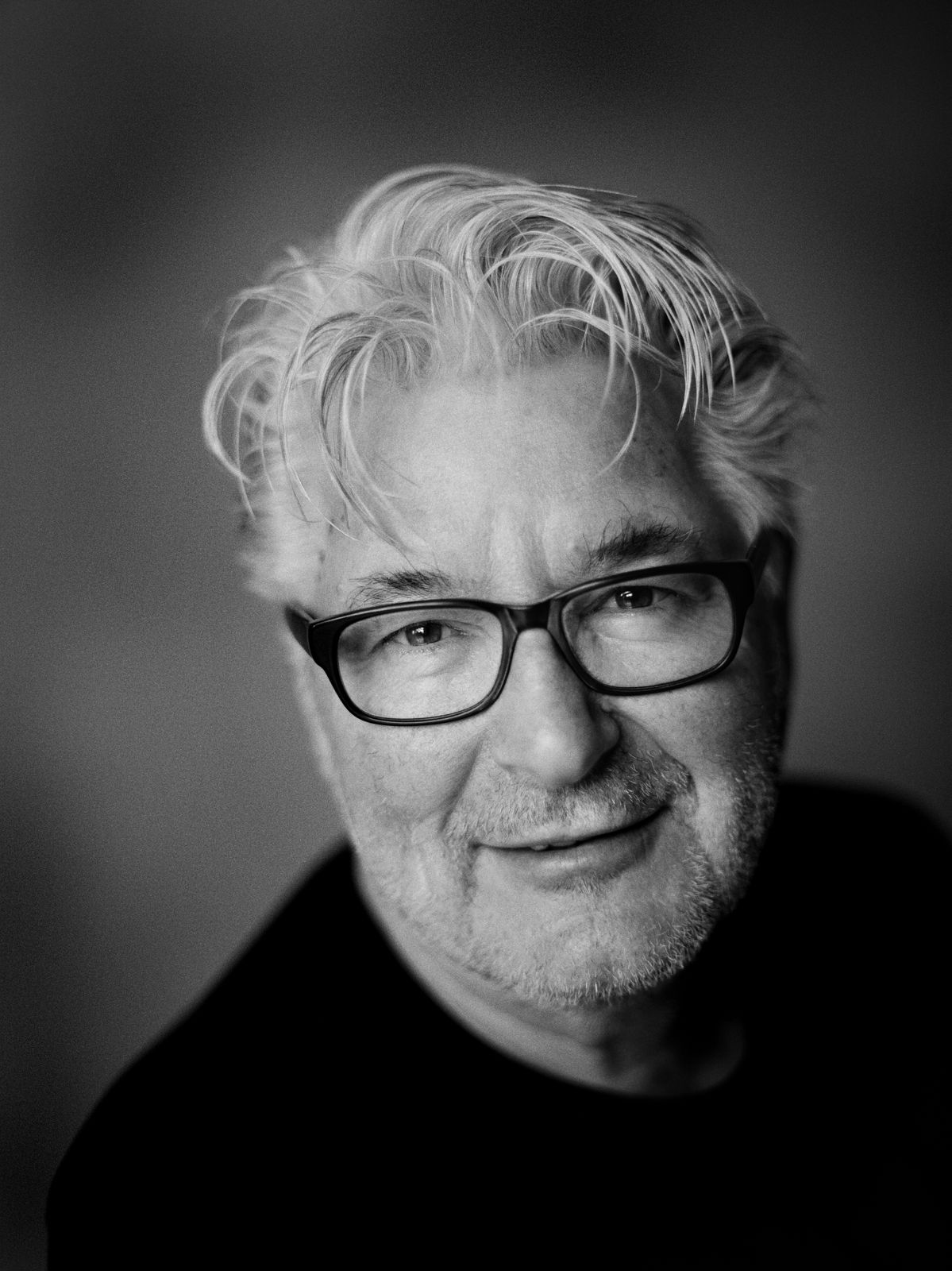 'Puurst' by Jonnie and Thérèse Boer was one of the first culinary books Steven published for Uitgeverij Komma on behalf of restaurant De Librije.
The collaboration with Jonnie and Thérèse has resulted in something Komma can be proud of. This feeling confirmed when the book won the 'Gourmand World Cookbook Award' in Paris in 2013. 'Puurst' was the starting point for the publication of more culinary books and has fuelled Steven's love of cooking.
For three years Uitgeverij Komma worked in close cooperation with Mercis Publishing on this special edition 'nijntje XXL miffy'.

Dick Bruna's illustrations are visionary and innovative. Bruna's vision and craftsmanship is nowhere more clear than in his most famous creation: miffy. Steven therefore had the great desire to make a collector's edition where the focus is on Bruna as a pioneering illustrator, an artist whose work belongs among the great Dutch art names.

Mercis has managed Dick Bruna's worldwide copyrights since 1971 and is closely involved in the development of all products. They do this with great care and love. We are honored that Mercis has given us the trust to realise this special edition.
Steven travels a lot, and this leisure time often results in his best ideas. This is how he came up with the idea of making a book about the paintings in the Gallery of Honour at the Rijksmuseum in Amsterdam.
A book with such a subject deserves a special edition. Steven immediately envisaged an XXL book, including a table for its presentation. He decided to approach Marcel Wanders to design the table. When Steven told Marcel about his idea, he immediately became enthusiastic. He was happy to design the table, but only on condition he could also design the book.
This was the beginning of a collaboration between Marcel and Steven that has lasted for years. Their collaboration has resulted in several productions of 'Rijks, Masters of the Golden Age' and to this day we feel honoured that Marcel wanted to lend his name to our publishing company.
After the first culinary editions of Uitgeverij Komma, Steven's cooking hobby got a little out of hand. It became even worse when Big Green Egg Europe asked him to publish a book for them. Steven felt that to have a good working relationship, he first had to try out the Egg.
Steven was enormously impressed by the Big Green Egg and using it has changed his life, or so he said. 'The Big Green Egg book' was the start of an intensive partnership with Big Green Egg, for which we have since published several beautiful books.
'Vincent van Gogh, the sketchbooks and more...' is perhaps one of the most special and large-scale orders Komma has ever received. With a team of professionals, in collaboration with the Van Gogh Museum and Typography Interiority & Other Serious Matters, we have exactly reproduced the four surviving Vincent van Gogh sketchbooks, apart from the stains and tears.
The original sketchbooks are very fragile and therefore rarely shown in public. The Van Gogh Museum can now safely preserve the original sketchbooks and show the facsimiles to the public. In addition, collectors can now obtain the sketchbooks as a true collector's item in a limited edition.
We find it important that the content of our books is shown to its best advantage in its carrier, and we strive for the highest quality. That's why we have our books designed by professional designers.

Each designer has their own signature. The assignment for a book design is therefore sometimes better suited to one person than another. Our choice of designer for each book is well-considered.

We have a large network, and we always look around for new designers to work with. Over the years, several designers have joined Uitgeverij Komma and they have determined the quality and style of our publications. We enjoy working with them immensely and through the various editions we've made with our designers, they've become an important part of our team:

Typography Interiority & Other Serious Matters
Wout de Vringer
Bob van Dijk Studio
Ronald Timmermans
Design by Toko
d'Jonge Hond
Uitgeverij Komma is an imprint of Uitgeverij d'Jonge Hond, which Steven Hond founded in 2007. Under the name d'Jonge Hond many controversial books have been published. These special editions are now sold out, but in our opinion they do deserve a place on this website. That is why we have made a small selection that we are happy to present to you:
Hommage aan Kees Verwey | Ed Wingen, Hans Gobes en Ruud Lapré
Fashion illustrations | Piet Paris
Tinkebell | Tinkebell
Vincent Mentzel | Geert Mak, H.J.A. Hofland en Vincent Mentzel
Contrapunten | Cees Andriessen en Willem van Toorn
Om Edittha | Gerti Bierenbroodspot, Harm Botje en Simon Vinkenoog
See ya later | Patricia Steur
North Sea Jazz Festival 1976-2000 | Eddy Determeyer
Piercing the spirits | Rinke Nijburg
Emiel van Moerkerk | Minke Vos en Bruno van Moerkerken
Hard love | Cornelie Tollens
Henk Schiffmacher, Netto inhoud | Ronald Timmermans, Almar Seinen en Henk Schiffmacher

Wonderful Art Books
Wonderful Art Books is an initiative by Steven Hond in cooperation with award-winning theatre producer Robin de Levita.

To his surprise, Steven discovered there are almost no websites completely focused on collector edition art books. As a collector, you need to search several sites for insight into what is on offer. 'There must be another way', Steven thought, and that's how the idea arose for a platform where only collector edition art and photography books are offered. 

He presented his idea to Robin de Levita. As an art lover and collector, Robin recognised Steven's story and became enthusiastic. Together they decided to set up Wonderful Art Books.

Uitgeverij Komma's limited editions of 'Rijks, Masters of the Golden Age' and 'Vincent van Gogh's Sketchbooks and More...' form the basis for the platform. The expansion of the collection is in full swing and the range on offer is constantly growing.

wonderfulartbooks.com